Run Type: Extraction
Setting: Downtown Seattle
Time: Evening.
Weather: Wet and windy.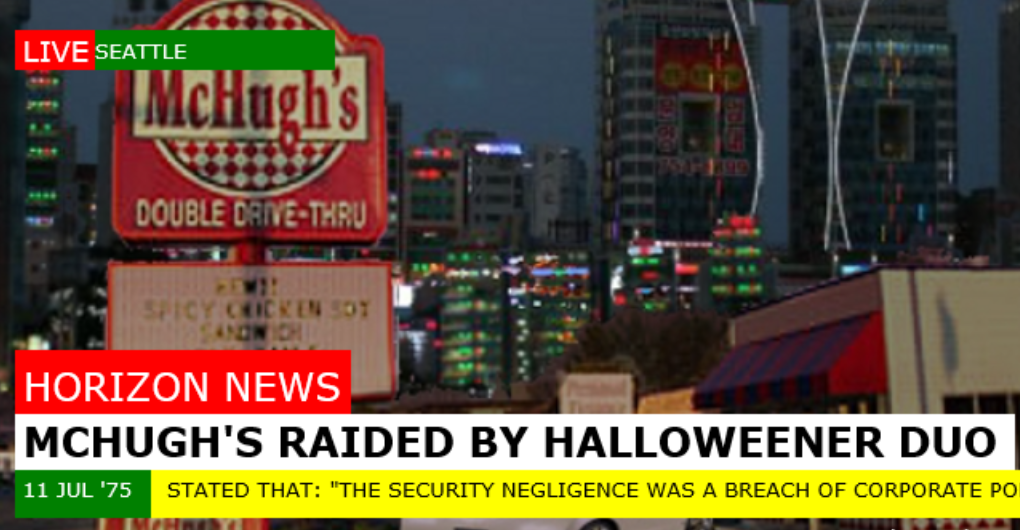 The party is engaged by a store owners to save his daughter Moxie from the Fratellies. They seek out McHugh's to track down "Vic" who may know something.
After a bit of investigation and preparation, the party pose as Halloweeners and then raid the place. After a gunbattle with the Fratelli crew at the store, they find Moxie in the freezer and get her to safety.